Looks like our
and 1st ever

Uh,… Worked!  And we want express our sincere appreciation that so many were able to
in support of GMCR / KURU!
In fact, you stepped up beyond our hopes and expectations to the tune of more than…
Actually, since a number of folks who didn't get their pledges in by the end of the day on Saturday have done so since, we may be closer to $13,000.
AND, we've already received more than 2/3 of the pledges!  Lots of folks donated online via PayPal at GMCR.org/support and lots more were so enthusiastic about stepping up, that they promptly arrived at the station with checks or cash in hand.  Easy is Good!
Another handy payment method for NON-PayPal members was telling us how much they wished to donate and providing their email address.  We quickly sent a PayPal invoice which they could reply to and enter their credit card info conveniently and securely.  If you haven't sent your pledge yet, please drop it in the mail at the address below, drop by the station – and stick it in the mail slot if we're away for a bit – or consider the website or PayPal invoice options.
There will be more updates on the pledge drive in the next few days.
In the meantime, please join us at Gough Park on Saturday 18 April 2015 for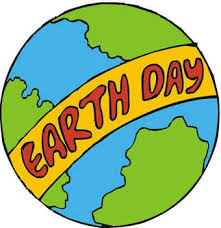 Our very own Kyle Johnson will MC and there will be music, food, vendors and activities for kids of all ages.  Please visit out table, get one of our attention getting new bumper, bike, rickshaw or skateboard stickers and if you missed the pledge drive, we'll be more than happy to sign you up as a member of GMCR / KURU on the spot
Gila / Mimbres Community Radio
519 B North Bullard Street – Silver City, NM 88061
gmcr.org/support – 575.597.4891 – email@gmcr.org (email null@null gmcr NULL.org)
10 Years!  Happy Anniversary!
A Voice & A Choice for Southwest New Mexico
| | |
| --- | --- |
| Board of Directors | |
| Jamie Newton | Chair |
| Ken Keppeler | Vice Chair |
| Kyle Johnson | Secretary / Treasurer |
The arc of the moral universe is long but it bends toward justice
---
Studio So Beautiful!