Plants and People with Kelly Kindscher
Earth Matters co-producer Allyson Siwik discusses plants and people with Kelly Kindscher, plant ecologist, ethnobotanist, professor of Environmental Studies at the University of Kansas and senior scientist with the Kansas Biological Survey.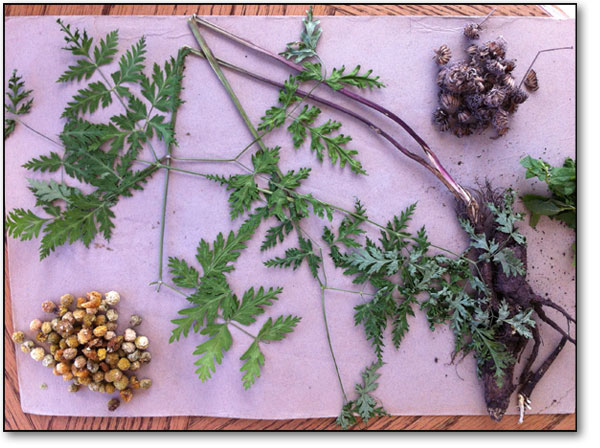 We, as humans, are dependent upon plants for our existence. Plants provide us with food, raw materials for shelter and clothing, and chemical compounds for medicinal and other uses. Plant communities are an integral part of ecosystems that provide a range of ecosystem services. We find that cultural diversity around the world is linked to plant diversity.   Understanding this relationship between plants and people is key to making sound natural resource use decisions that will ensure the long-term conservation and sustainability of important plant communities and ecosystems upon which we all depend.
Kelly is best known as a passionate advocate for native plants, native landscapes and wild places. His research is focused on native prairies, prairie plants and plant communities. He is a conservationist, teacher, mentor and environmental problem solver, and the author of two books on edible and medicinal plants:
Edible Wild Plants of the Prairie (1987) and
Medicinal Wild Plants of the Prairie (1992).
He also has published many scholarly articles and technical reports on:
 prairie plants, prairie and wetland ecology and restoration including work on Gila River biodiversity; 
cultural uses of edible and medicinal plants in the Great Plains and western U.S., among other topics.
 Currently Kelly is focusing much of his attention on collecting medicinal plants and searching for ethnobotanical and field data that help support the use of native plants for the KU Native Medicine Plant Research Program.  He is one of the founders of the Kansas Land Trust and a current board member.
---
Earth Matters airs Tuesday & Thursday at 10am and 8pm
Or listen to the podcast via the link below at your convenience
Earth Matters / Kelly Kindscher